WooSocial WordPress plugin enables social login features in WooCommerce with tons of features and customization options.
The plugin currently supports 25 social logins, those are Facebook, Twitter, LinkedIn, GooglePlus, Instagram, Windows Live, PayPal, Reddit, Spotify, StackExchange, Tumblr, Vkontakte, Yahoo, Authentiq, Bitbucket, Disqus, Dribble, FourSquare, GitHub, GitLab, Discord, WordPress, Amazon, Pinterest and Line.
WooSocial plugin is built with 15 button styles. All social button icons are Font / SVG based uncompromising the quality.
Button order is managed by simple drag and drop interface. This plugin is easy to configure and well documented.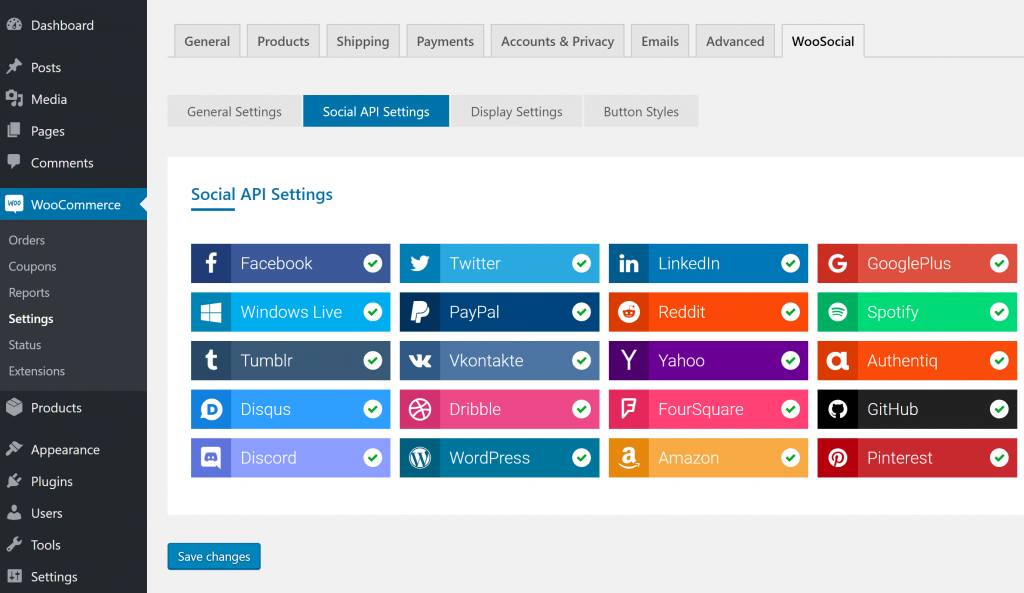 If have face any difficulties or if you have any suggestion or if you did not find the social media login you were looking for? Help is is just a click away.